For us quality of service and customer satisfaction is all-important. It is based on this approach that we built our  reputation and that we keep it runing.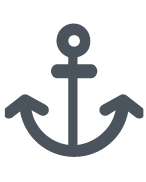 Your stay in Saint-Tropez begins when you arrive in the harbour. A friendly professional team is on hand every day of the year to ensure your stay with us goes smoothly.
In summer, the Harbour Master's Office monitors the VHF 24 hours a day. There is a service available from 8am to 8pm to help you moor your boat. In winter, the same services are available every day during opening hours from 8am to 12 noon and 2pm to 6pm.
Diver service
The Harbour Master's Office offers diver services to lay groundlines and raise anchors in the Vieux Port on request.
Electric boats
There is a charging socket for electric boats on the reception quay.
AC Output 400V – 3 P+N 32A /  DC Output 150-500V 0-125A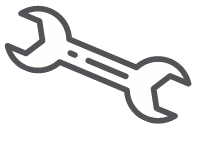 Our technical team is at your disposal for a range of services mentioned below during your stay. It is available during opening hours and in summer an on-call system is operating for emergencies during the night.
Plug-in services:
Multi-service terminals with adjustable power points are equipped with 240V and 400V sockets that deliver up to 250A depending on your berth location.
You can also borrow extra sockets from the Harbour Master's Office for which you need to pay a deposit

Wastewater pump-out:
This is a free service. The terminals in the Vieux Port, Jean Reveille Jetty and the Peri quay are equipped with a vacuum or gravity pump-out device. Please contact the Harbour Master's Office 24 hours ahead to book a time with our team.
Bilge water pump-out:
This service is also a free service. Our team will bring the pump at the stern of your boat in order to proceed to the pump out (200L max).
This service is available everyday from 9am to 12pm, booking is required 48h ahead.
It is strictly forbidden to discharge waste or any hydrocarbons into the harbour, and the fines for doing so are significant.
Waste oil disposal:
Our team can arrange for large quantities of waste oil or wastewater to be collected by truck, if given enough notice. Contact the Harbour Master's Office.
Waste disposal points:
General waste should be placed in the containers provided on the quays before 9pm. For household waste, there is a disposal point on a level with the landing stage on the Amiral Guepratte jetty. For toxic waste, there is a disposal point available in the Technical Area. If you need to dispose of bulky or heavy objects, please contact the Harbour Master's Office.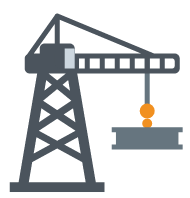 TECHNICAL ZONE

 The Technical zone is located south of the Jean Lescudier Basin.
Opening hours: 9am to 7pm in summer and 9am to 5pm in winter.
Careening zone: this has been renovated for you to carry out any maintenance work. Please contact the Harbour Master's Office to gain access to it. There is also a 10T crane.
Waste Disposal point: several containers have been installed to help you sort and recycle toxic waste (aerosol cans, paint pots, soiled packaging, impregnated solids, oil filters, used oil, lead batteries, used batteries and range of chemical waste products).
PORT DU PILON
Slipway for launching boats: located in Port du Pilon, you are free to use it but please note that the water is rather shallow.
REFUELLING

Fuel station
There is a fuel station on the jetty that has a green lighthouse on it.
SP98 petrol, ordinary diesel and zero-rated diesel are available.
Tel: +33 (0) 494 960 718 or +33 (0) 785 214 871
Payment by credit card available 24/7.
OPENING HOURS
April-May: 9am to 12.30pm and 2.30pm to 5.30pm
June-July-August: 8am to 8pm
September: 8.30am to 7pm
October (until 22/10): 9am to 12 noon and 2pm to 5pm
From 22 October to 1st April: Monday and Thursday from 10am to 12 noon.
CONTACTS
+33 (0) 494 960 718
+33 (0) 785 214 871
Fuel delivery
Eight companies are contracted to deliver normal and zero-rated fuel around the harbour at certain times of the day. The delivery procedure can be downloaded.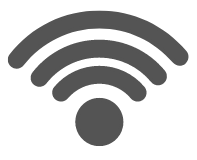 WIFI:
A free connection for boat users is available, please request a code at the front desk.
WEATHER:
weather reports for the Gulf of Saint-Tropez and Saint-Tropez/Cannes and Saint-Tropez/Toulon are available at the front office and updated daily.
There is also a real time display screen in the Harbour Master's Office.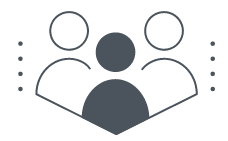 VIP Card:
since 1999, Saint-Tropez Harbour has been offering customers a VIP Card which gives holders access to a number of very useful services:
SERVICES
Possibility to book six days in July and August (two 3-night stays or three 2-night stays) depending on availability
Access to the Saint-Tropez Lounge Club (private club) in the new Harbour Master's Office
2 Access cards to the car parks in the Nouveau Port and 2 cards for the parking on the harbour wall
Free parking on the esplanade of the Harbour Master's Office (depending on availability)
Concierge:
There is a storage facility available to customers calling into our harbour
Privatization: several areas in the harbour are available for hire depending on your requirements:
Saint-Tropez Lounge Club
Terraces on the Jean Réveille jetty, including La Batterie (200 pax). For more information contact the communications department at the city hall (communication@ville-sainttropez.fr)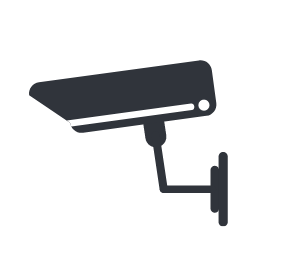 During the high season, there is a security guard permanently on watch at the Harbour Master's Office and a patrol monitors the harbour all night.
There is also 24/7 CCTV around the port and Harbour Master's Office.
A new digital code device has been installed at the entrance to each pontoon in 2021
Parking :
The Nouveau Port car park extends along the Jean Lescudier Basin and Harbour Master's Office.
Holders of the VIP Card enjoy the benefits of a parking card and a place by the Harbour Master's Office permises (depending on availability).
Shipchandler:
The shipchandler is located by the Villanova shipyard.
Open from monday to friday
9:30am – 12:30pm / 14:30pm – 5:30pm (opening hours vary according the season)
Laundromat :
The snack Cook & Wash located Allée du Quai de l'Epi (opposite the harbour master's office) operates a self-service laundry.
Hélisurface : a landing helicopter deck is located near the Pilon port on the parking du Nouveau port. It allows 200 movements annually. To request an authorization for landing please get in touch with the city hall +33 (0) 494 559 000.