the Saint-Tropez LOUNGE CLUB
"When I was appointed Harbour Manager, the Mayor entrusted me with the mission to create a new Harbour Master's Office as the previous one was obsolete on several levels. Naturally, I was inspired by our clientele and in particular my friend Erdem, captain on MY Elisabeth. The idea of having an exclusive area was aired and quickly became an obvious addition to the facilities.
At this stage in the discussions, the unconditional support of the Mayor and Town Council was a decisive factor behind achieving this project. To begin with we wanted to use the first two floors of the tower with a link to the terrace. Unfortunately, this option was not retained, but in the end the layout that was agreed is entirely appropriate.
It's all very well having an area but what about the layout and furnishings! We wanted to create a cosy lounge like those you find in English clubs so attached to yachting. This was achieved with the beautiful Starbay furniture. Then Riva offered to help design the bar and finally Roche Bobois for the lounge. It should be noted that many sponsors came forward and offered to assist. Lastly, the partners requested were won over by the project. To them we owe the lounge as you see it today, their contribution being engraved in the panels.
The final decisions that had to be taken before the opening was the design of the menu and the many accessories required to make the Lounge work. At this stage, we have Julie to thank. Without her assis-tance, personality and commitment we would never have achieved the end result. She has identified with the Lounge Club from the beginning and represents its soul. Developing the Saint-Tropez Lounge Club has not been plain sailing, far from it, but despite the problems, the end result, growing success and the testimonies of our members are a source of great satisfaction for our team."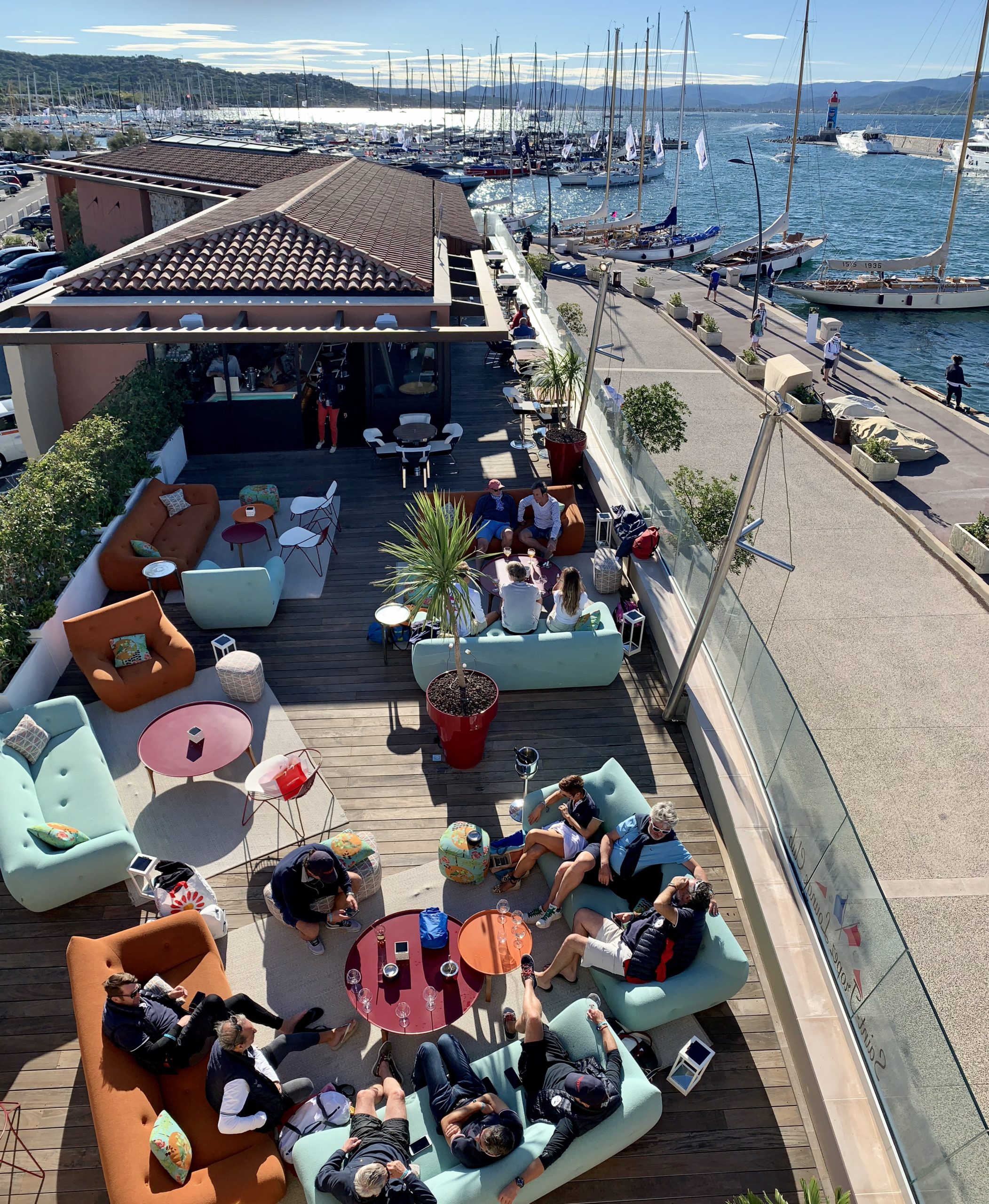 The Saint-Tropez Lounge Club was created to reflect its members and brings together a community which we trust will continue to grow and look forward to returning here every season. It is an elegant welcoming place run by a professional dynamic team who are here to accompany you with their expertise and kindness. We offer a very personalised service, and the feedback we receive encourages us to continue on this path.
The Saint-Tropez Lounge Club is your element..
A timeless setting designed to meet your every need and request, some of which you may not even be aware of yet. An incubator of ideas, projects, chance encounters and opportunities, be it for pleasure or business, members take ownership of this space in their own way.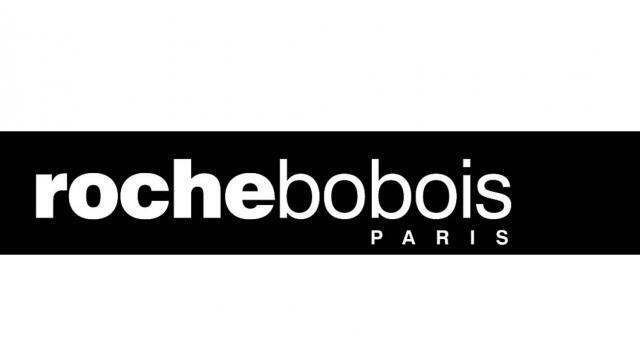 French design and luxury

Each season Roche Bobois introduces its brand new collection, displayed on the terrace of the Saint-Tropez Lounge Club.

Riva bar, chic italian style