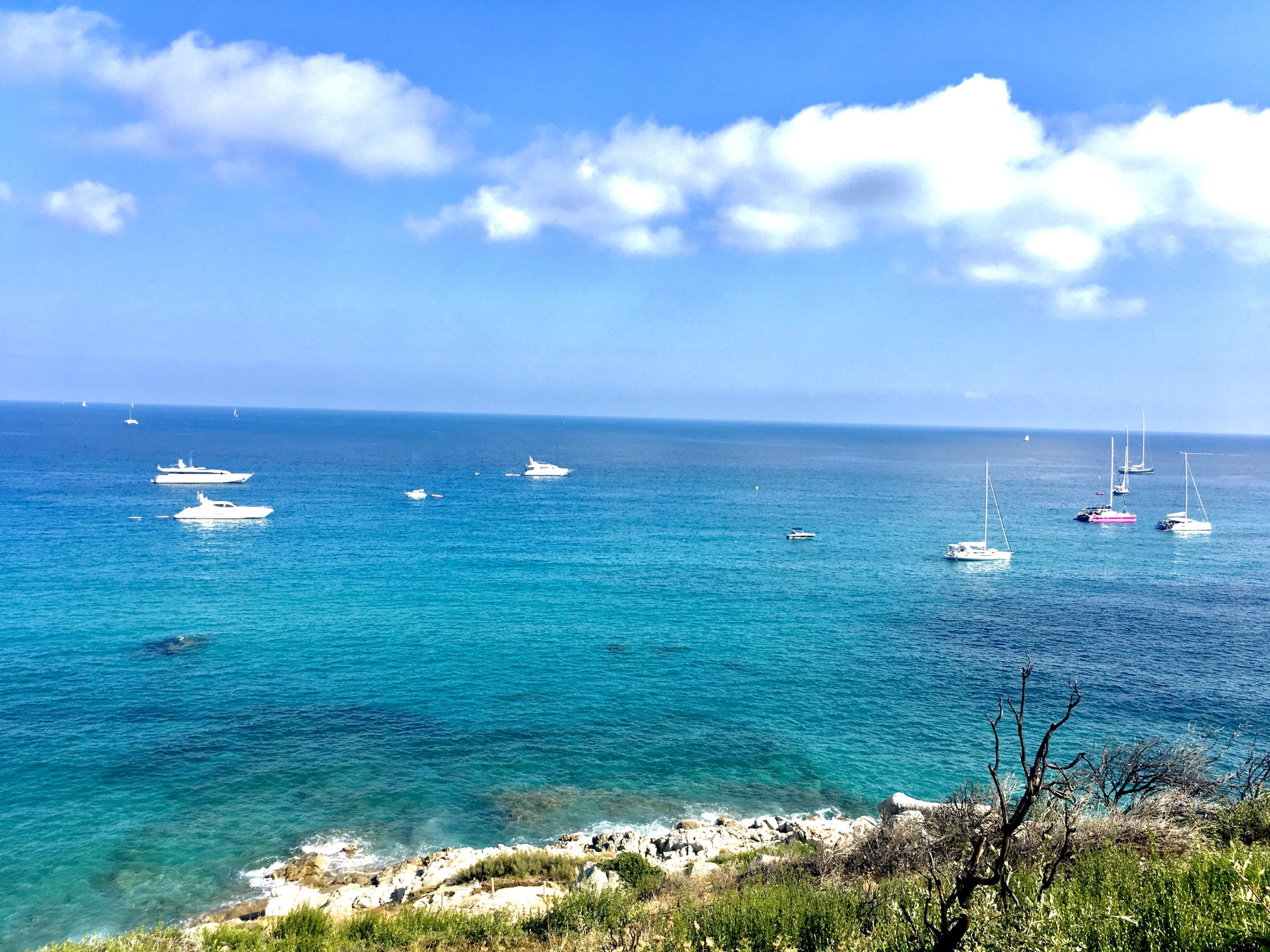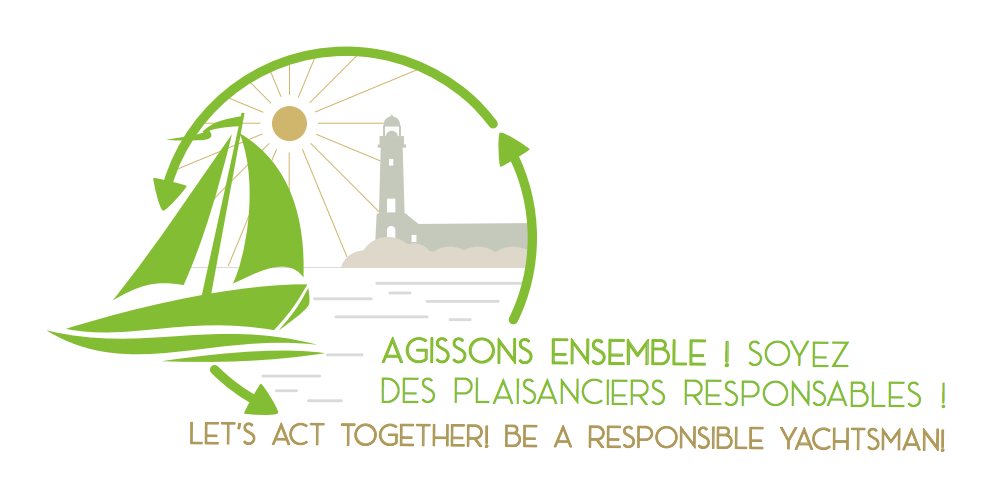 Saint-Tropez,
a responsible harbour
As a port of call, Saint-Tropez offers you a fabulous backdrop, a harmonious palette of azure blue sea and lush green natural surroundings that we have a duty to preserve.
Protecting the environment is everyone's business and a challenge for the future. This is why the harbour is totally committed to its eco-responsible policy. Every action counts.
Saint-Tropez Harbour is committed to an eco-responsible policy. It has invested heavily in its facilities to improve the quality of its services and ensure the wellbeing of everyone who uses the harbour and a pleasant stay for visiting boats. We ask you to be active partners in this goal by respecting the harbour's waters and surroundings.
A free service of waster water pump-out (gravity and vacuum system).
A free service of bilge water pump-out
Disposing of waste oil : a vehicle is available to collect waste oil containers.  It can also be done by a fuel truck (Ecotank)
A dedicated zone for your boat maintenance works is located in the technical zone.
Regular cleaning of the port quays and waters by our team.
Implementation of an emergency anti-pollution kit (by the green lighthouse) to be used in case of spillage to stop and treat pollution.
There is a waste disposal point for general household waste (on a level with the slipway) and waste disposal point for toxic waste (in the Technical zone).

Our active approach to be more responsible

for today and a better tomorrow!
our commitment
Since 2012, the port is committed to Clean Harbour Guidelines (Ports Propres).
Environmental survey and diagnostic analysis carried out. Action programme drawn up and first steps taken to meet requirements.

staff training
Every year harbour agents undergo theory and practical training in how to implement the Clean Harbour Guidelines.
equipment
New equipment purchased and installed to tackle persistent sources of pollution
Glutton
Jellyfishbot
Wastewater pump out service
Bilge water pump out service
Two Waste Disposal points (for general waste and toxic waste).






Communication
Communication plan to raise awareness among recreational boats implemented via various media (leaflets, internet, etc.) by the harbour, town and Community of Municipalities in the Gulf of Saint-Tropez.
Facilities refurbished
Both technical zone were renovated (Basin Jean Lescudier and Pilon) with authorized areas for boat maintenance works. The main technical zone has a recycling point for toxic waste. 
In 2022, the refurbishment of Quai Meiffret allowed us to add extra recycling points.
Pollution
Environment Emergency point on the green lighthouse jetty. This anti-pollution kit can help limit or deal with a pollution incident in harbour waters.
eco-actions from the sea and in the habour
5 eco-actions to adopt in the habour
1 - Use water and electricity wisely :
Fit an automatic shut-off nozzle on hoses to control water consumption. Avoid using the onboard generators by connecting to the shore supply as soon as possible. Use the harbour's toilets and showers, they are open 24/7 (reception will give you the access code) and are connected to the town's sewage system.
2 - Use natural or biodegradable products :
Several brands now offer natural and biodegradable products for cleaning and maintenance which are less harmful to the environment.
3 - Sort and dispose of waste in the containers provided :
Use the containers provided on the quays for this purpose. There is a waste disposal point for general household waste (on a level with the slipway) and waste disposal point for toxic waste (in the Technical Zone). For bulky waste or heavy items contact the Harbour Master's Office.
4 - Grey water pump-out service :
A free wastewater pump-out service is available. Just contact the Harbour Master's Office at least 24 hours before to book a slot. It is strictly forbidden to discharge wastewater or any other fluids into the harbour.
5 - Maintain your boat :
A well-maintained boat is less polluting and an annual inspection is recommended.
Only use the authorised areas to carry out any maintenance work. The Technical Area has a careening zone equipped with a careening residue collection tank, two tanks for waste oil and a waste disposal point.
4 eco-actions to apply when sailing
When selecting a mooring area, consider the seabed carefully and only moor in sandy (clearer bottom) areas to avoid damaging seagrass beds. Allow a long enough chain and raise the anchor in a straight line perpendicular to the boat to avoid dragging it across the seabed.
Do not throw anything into the sea, keep all waste on board until you reach the harbour and dispose of it correctly in the containers provided.
A new service of waste collection at sea is avaible during high season by Ecotank
The Caulerpa species (taxifolia and racemosa) are invasive. It is important not to spread them via anchors nor to throw any pieces of either species into the sea. If you see any, please report it.
Restrict fishing to authorised sizes and species.

Posidonia can be found along the coastline between 0 and 40m depth. It is protected species since 1988, it constitutes a marine forest that plays an important role in the ecosystem. It serves as a habitat for many animal and plant species, produces oxygen and helps protect the coastline from erosion.
This species is threatened by the actions of the yachting industry: the discharge of wastewater into the sea, the ploughing of the seabed with the anchor, pollution…
Several projects and missions are being carried out today by organizations but the danger is still present. Be informed, be responsible and help by applying the eco-actions.
PELAGOS CHARTER
A strong commitment to protect our marine environment On 31 May 2011, the Mayor of Sainte-Maxime, Vincent Morisse, welcomed the municipalities of Saint-Raphaël, Saint-Tropez and La Croix-Valmer to sign the Pelagos Charter with the Maritime Prefect. The four towns are now committed to the protection of marine mammals in the Mediterranean. The Pelagos Sanctuary (Pelagos meaning "open sea" in Greek) came into being on 21 February 2002 as the result of a common desire and agreement between France, Italy and the Principality of Monaco. The objective is to protect marine mammals (whales, dolphins, sperm whales, etc) from the disturbances caused by human activities in the Corsica-Liguria-Provencal basin, which covers some 87,500 square kilometres. It is about finding a balance between socio-economic development and protection of habitats and species.
In the presence of Yann Tainguy, Vice-Admiral and Maritime Prefect for the Mediterranean, Vincent Morisse commented that it was "natural for Sainte-Maxime to participate in this excellent project given that the idea of a partnership with other local authorities was born here in 2008." An environmental approach followed by Saint-Tropez, La Croix-Valmer and Saint-Raphaël. "It is our duty to ensure the sustainability and preservation of marine species found here in our Mare Nostrum," added Jean-Pierre Tuveri, Mayor of Saint-Tropez. For François Gimmig, Mayor of La Croix-Valmer "the magical contact between Man and the Mediterranean must be preserved." Lastly, Christian Decugis, Deputy Mayor of Saint-Raphaël in charge of environmental issues supported "a strong eco-responsible approach towards the sea." To address the issues involved, working groups will be set up with representatives from state departments, regional authorities, tourism, fishing and the world of science. They will aim to involve towns on rivers in joint projects based on promoting the sanctuary as a driving force for sustainable development and leisure activities.
Crédits ©Rémy Dubas ECOCEAN